loz wrote:
Track will come out about 8mm per side from memory.
Wheelbase wasn't any different to the eye, maybe a few mm at most.
The steel arms are evo 2 but should be same dimension as gen 2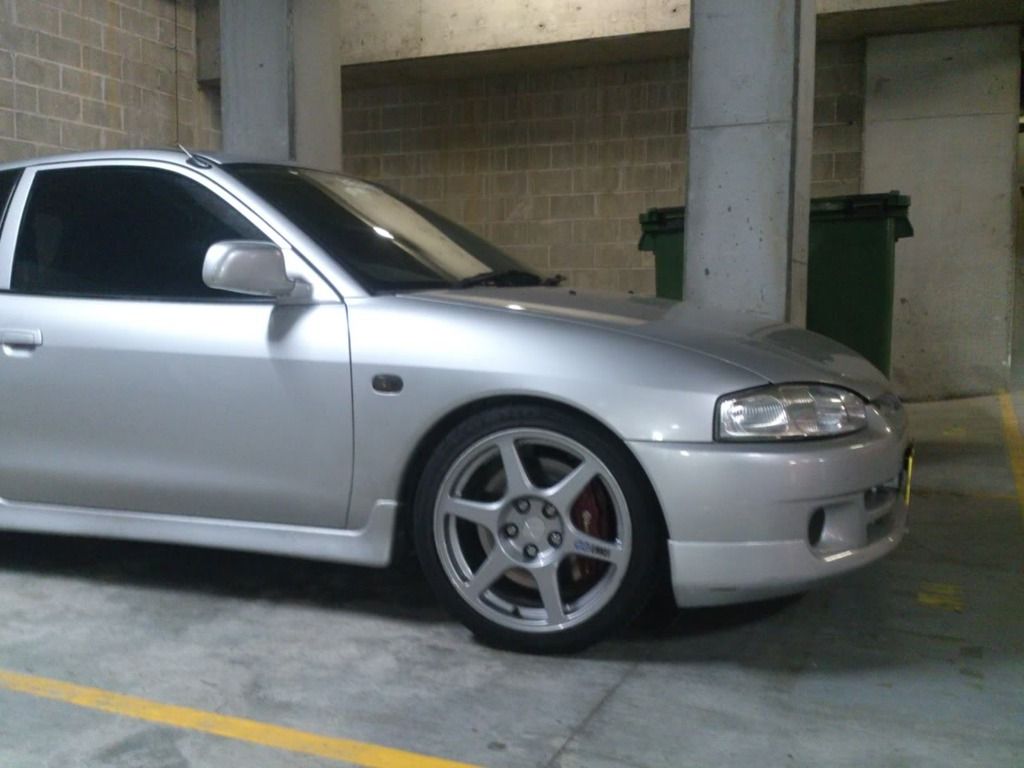 i found this pic somewhere. afew mm would be enough to push the front wheels off center
seriously, any performance benefits? Apart from the added strength of the components, i am not sure if they any lighter than factory arms, maybe even heavier. Also not sure if the new ball joint will make a difference?