So guys, just humor me. I need to know for sure, how many nuts do i need to install the rear spoiler. I just got my hands on one, and the way i see it, its got a plastic clip in the middle, and 2 threads for nuts left and right, 1 on each side.
So obviously if there are 2 threads, 1 on each side left & right, then it must mean 2 nuts, yes? However the ASA is throwing me off. Part is supposed to be MS440502, but descriptions are really funny so i am quite thrown off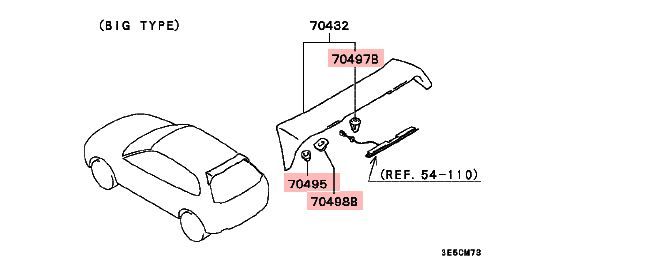 Washer Assembled 6 Washer(14) HUH?
I mean are they all in a pack? Because my local dealer, tells me its a 5 nut pack; but he doesn't have stock on hand so can anyone tell me what's what?