Hi guys need some help. My Gen2 is in the shop for accident repairs (some motorbike collided into my left door) and i figured out it was time for a long over due semi strip down, de-sound deafening, de-rust and respray.
So basically the windscreens and quarter windows have to be removed, yes? And i'll need all of the mouldings from the front, rear windscreen, quarter windows and roof when i get the chap to put them back in after paint. Now i have ASA to muck around with but i just want to be sure i am buying the right stuff, and nothing extra.
I really wouldnt want to pay for stuff and shipping and end up i wont need to use them. Everything has to be air frieghted from Japan as i believe i have the only Gen2 in my country. I have checked, and no parts stockist have anything from the Gen2 in stock... So would appreciate if you gurus can give me a hand; please advice me if i have left anything out, am getting the wrong part or am ordering something unnecessary *Broomfish seems to be reaaaally good at part numbers!
*
Roof Moulding Strip
I cannot for the love of God find the diagram in ASA. Can someone please guide me to the section and diagram? Part Numbers too please. Also, i know they are held on to the roof by some plastic clips. rectangular white clips. Can these clips be purchased separately? Part numbers? I know of an automotive company that makes these clips and fasteners for different makes of cars but I just cant remember what company....
Front Windscreen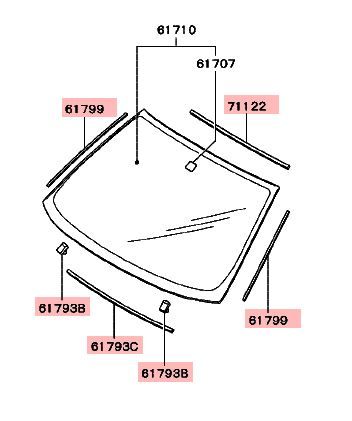 Part #1072 states this to be for models without ABS. Does anyone know physical difference between this and #9179?
Quarter Glass
What bothers me about the Quarter Glass is *63342*. As my car is a Yr 2000 Gen2, should i be getting #MB814178 or #MB814446 or both? And how many?
Tailgate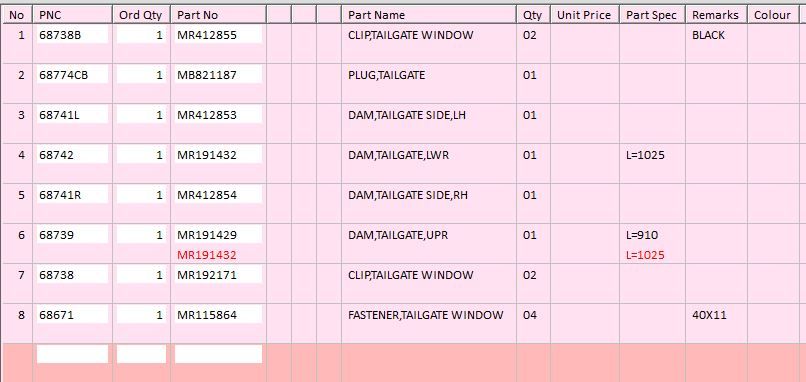 I have been told I do not need to get the mouldings for the rear windscreen on the tailgate; the guy doing the windscreen and windows installs told me they are all "silicon" or glue or something and he can put the rear windscreen back with ease. Anyone has had experience with this?
Front Garnish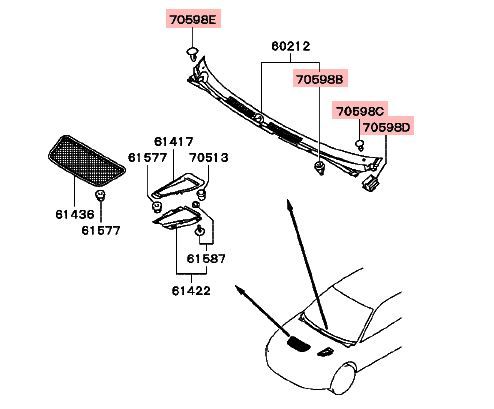 Those clips that hold that front plastic panel down below the wipers are missing on my car. My fault really; i lost them. Now which are the ones that i should be getting and how many?
Rear Spoiler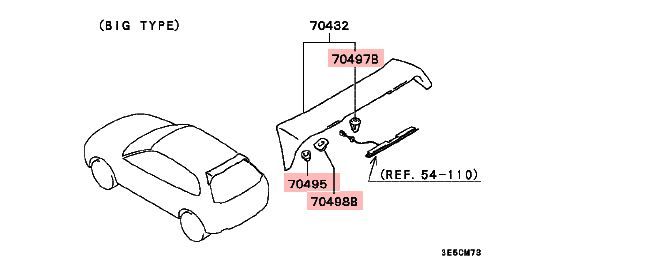 So i picked up a Gen2 post facelift spoiler on ebay... i dun have pictures of it now as its in the shop, but need i be getting the 3 parts in the list to properly install the spoiler?
Thanks for the help guys, much appreciated. This could be helpful info for everyone. Mod pls feel free to sticky if required.
Best regards
Bruise Wayn