Spent another couple of days on the Mirage engine and didn't quite finish it unfortunately.
Got the pistons out and gave the cylinders a hone. They were definitely showing their age after 200,000+ kms but they came up pretty clean with nice cross-hatching that's not very apparent in the photo. Yes I had a rag protecting the crank whilst honing!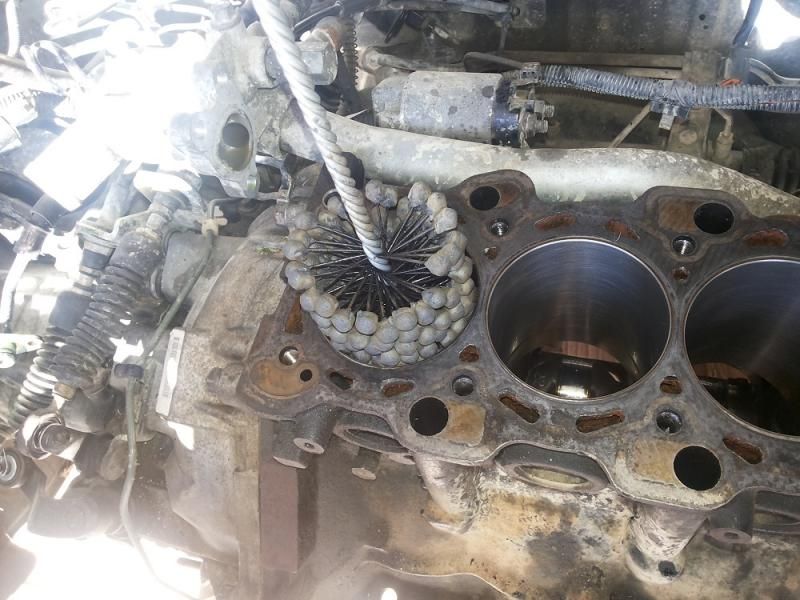 I then dropped the main crank cradle and fitted new main bearings. You can tap the upper shells around carefully in situ. The old bearings certainly weren't stuffed but were showing their age for sure.
Pistons received new rings, had to check the ring gaps but they were perfect out of the box.
Also fitted some ARP rod bolts while I had the rods out as I figured it would be a good idea if I ever up the rev limit above 8000. Incidentally they fit heaps of different mitsi engines including evo.
The head was looking pretty good but I figured it would be a good idea to get it skimmed due to replacing the headgasket. While it was at the shop it received a good clean, hardness test, light skim, new stem seals, valves lapped and a pressure test. Thanks Jase for organising it for me.
Went with a standard composite gasket as I wasn't aware the gen 2 mls gasket fitted but I also figure its not a silly idea when the block hasn't been skimmed so can't get the required surface finish that the mls requires for a proper seal.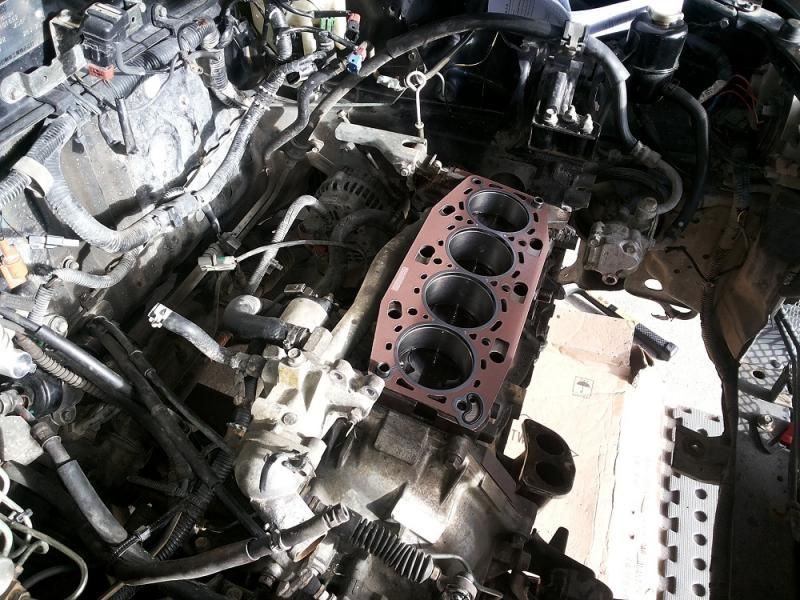 The head got bolted back on with brand new head bolts as they are a single use item from memory. Was also an opportune time to replace the idlers and tensioners as well as the water pump and crank seal. Unfortunately the new cambelt they sent me was for a 4g93 and 2 teeth too short. I ended up fitting the old cambelt because I couldn't be bothered sending it back or ordering another. The old one looked fairly new with all its writing in place and no sign of perishing etc.
When Jase did the clutch he mentioned the engine mounts were stuffed. Wasn't till I dropped the north south beam that I realised just how stuffed they were! 3 of the 4 were basically hanging by the steel rings, when you jacked up one side of the engine it would raise 50mm! Hunted round the garage for something 2 pot to fill them with… bog, paint or fibreglass resin… hmmm… I went with fibreglass resin. It's a bit of an experiment so will see how it goes, they are rock solid now but will be interesting if they just shatter and fall to bits once they get load on them.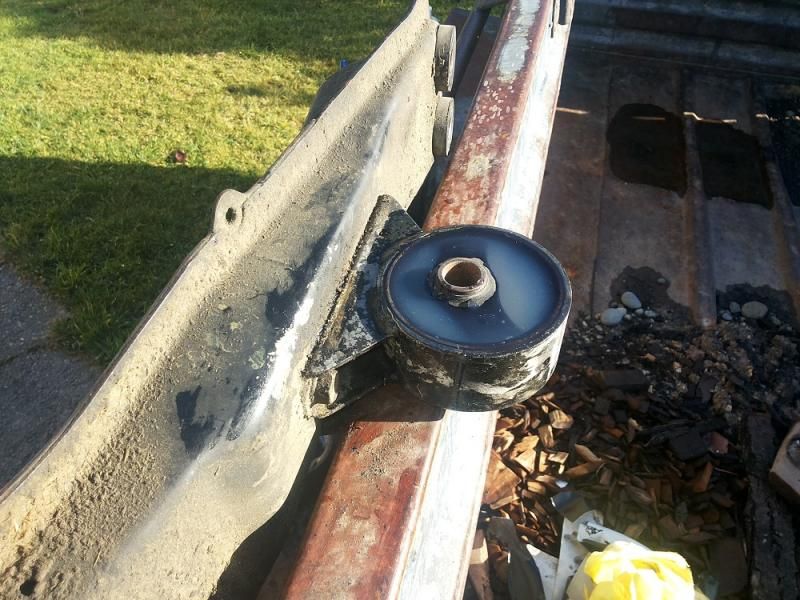 Next time I'm home I'll refit the engine covers, crank pulley, exhaust and wiring etc and run the engine in ready for the first event of the season in late august.