Hello to all! Found this group quite some time ago but never joined until now. I have been working on this vehicle for a while and have been busy modifying just about every aspect of the vehicle's performance since I originally purchased it. In 2014 I began a big project of converting from the stock 3.0L 6G72 engine to the 3.8L 6G75 MIVEC engine. I have spent a few years doing my research with this engine swap and have recently started finishing this conversion.
I will try to share as much information as I can, but if you have any questions please do not hesitate to ask!
From the beginning 2012-2014;
NOW the good stuff 2014-Present
Port shaping 6G74 Lower intake manifold (we used this to be able to mount the return style fuel rails easily) The 6G74 and 6G75 MIVEC port shape at upper flange is identical, so only changes needed is a MIVEC gasket match to mate with the MIVEC cylinder head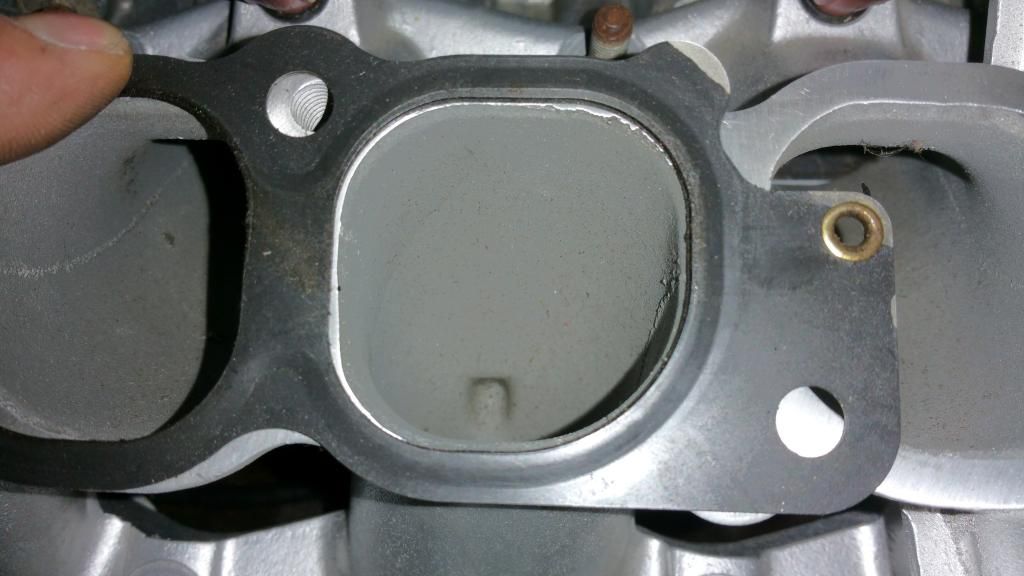 Previous methods of this engine swap people were using the 6G75 MIVEC coolant crossover pipe, but this required cutting and welding the pieces to fit and this also placed the distributor in the front cylinder head versus the rear like OEM placement of the original engine (and 6G74 engine). Here you can see the Diamante 6G74 coolant crossover pipe assembly fitted and still allowing space for the distributor in the rear cylinder head (more detail on this below)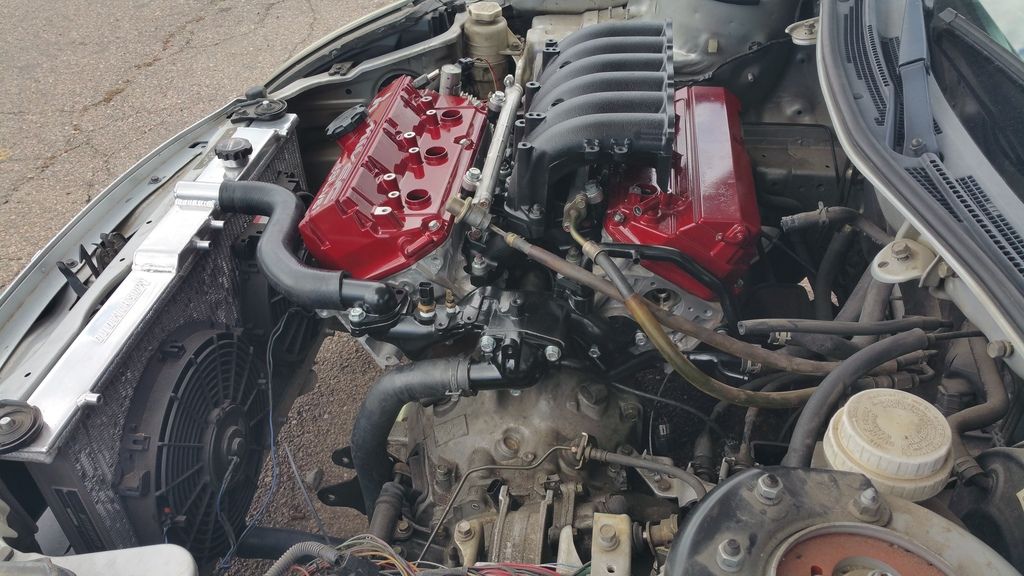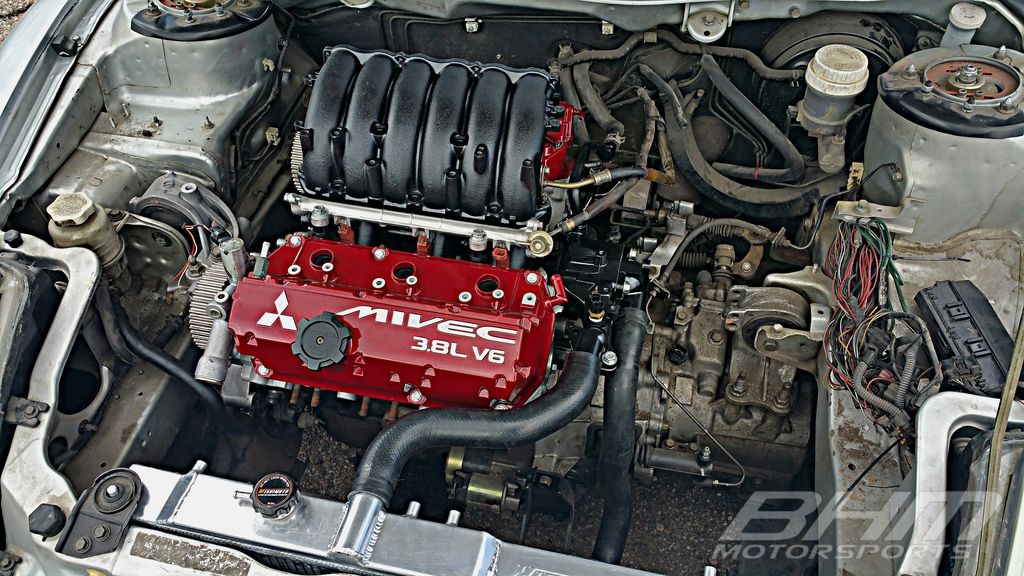 Now for the distributor mounting location in the rear cylinder head to work, it took several months of planning and designing a custom part to make this work. Due to the MIVEC operation, and oiling to the exhaust rocker shaft you simply could not make a spacer plate and stuff the distributor in place. I have produced this plate so that others can also do this engine swap easily. This essentially duplicates the changes Mitsubishi made to these 6G75 MIVEC heads in late 08+ to only use on OCV (Oil Control Vale) to operate MIVEC functions in both cylinder heads. An oil supply line comes off the front OCV and feeds into the supply port in this plate.
Here I am starting to get the engine harness sorted out and cleaned up. The fuse box has been removed from the engine bay and placed to the rear of the vehicle along with the battery (cosmetic preference, but also plan to use the space for an air box for finished intake system).
More updates to come, but this should be a good start on the project for you all to check out. For those that are curious about MIVEC control, it is being done via the OEM 3G ECU with a file made specifically for this (something I started working on back in 2012 actually). It will retain OEM function (duty cycle based) rather than just an "on-off" switch like others have done.
_________________
BlackHeart Motors
-
Owner
http://www.blackheartmotors.net
2003 Eclipse GT - 3.8L 6G75 MIVEC Swapped