We did a bit of drag racing at Masterton yesterday (07/11/09) and managed a better time than she has done before.
14.477
93.50 MPH
2.239 60 foot
0.191 reaction time
Second in class!
Since I am such a terrible drag racer so I let Cam run her for the day. He did great!
There were 8 in the class, 5 Honda's, an MX6, a Corrola and my Mirage so was pretty pleased to see her get to second in class.
A few photos from the day.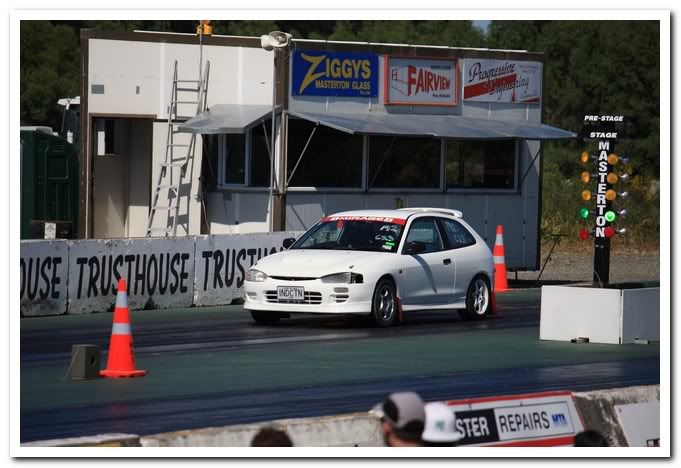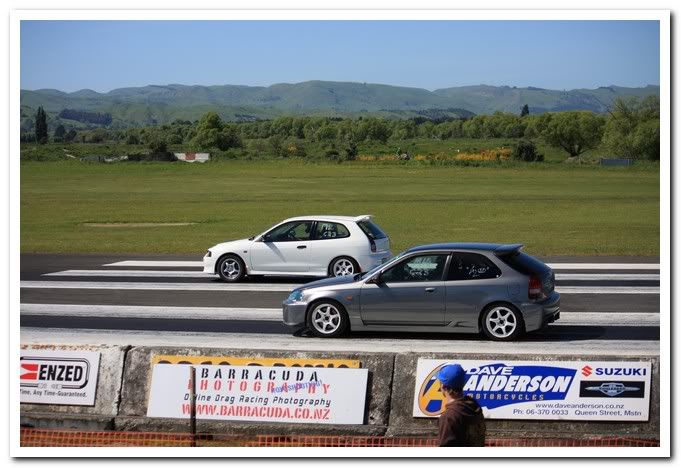 She is damn hot off the line, but this guy's extra power showed...
And the man who took her to second - Cam