A bit of an update:
I have been having issue with the gearbox of late which those of you who know me will have heard me swearing about it on race day.
Well... it turns out that I have managed to wear out the gear-set; the teeth have all been rounded off. I thought
(and others)
that the syncho's were trashed which was causing the graunching problem when selecting gears, however I wasn't totally convinced as it wasn't just one or two gears but the whole range.
I took it to the Gearbox Factory in Auckland and the problem suck out right away apparently. It's an issue sometimes seen with extra close ratio gear-sets like mine and is often facilitated by poor oil choice and just general high rev gear changes. The oil in question is apparently is EzyShift by Mitsi... if you have anything that is after market about your gearbox don't use, it I'm told. It's not designed for the extra ordinary situation created by modifications and oils such as Motul, Penrite & Redline
(some)
are what is required.
Ahh the things you learn when you consult an experienced professional!
Box will be going back in next week sometime to see if the machining fix has worked along with the new LSD
Fun times!
Other stuff:
The car has now clocked 90,000km
has taken me five years to do 40,000km.
I gave her a birthday with new cambelt, water pump (and all the goodies that go in that area) along with other the belts replaced,
all
the fluids, fuel filter and new spark plugs! So with her new paint job, total service and pending rebuilt gearbox shes just like new one!
Random pic's of engine...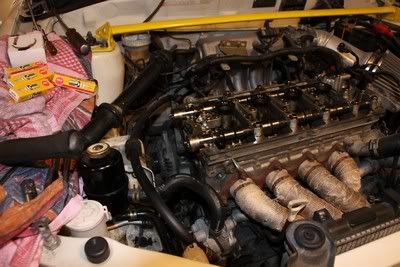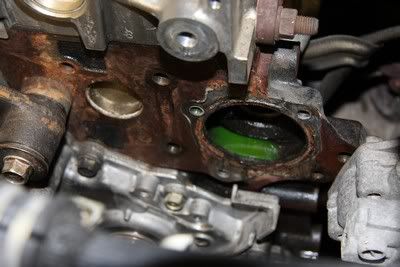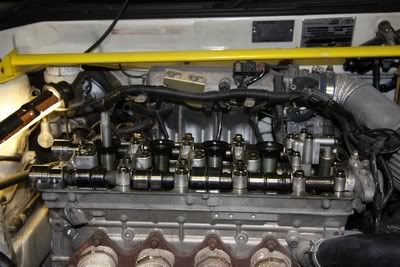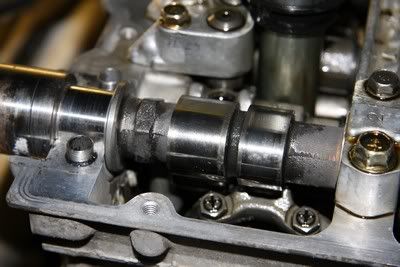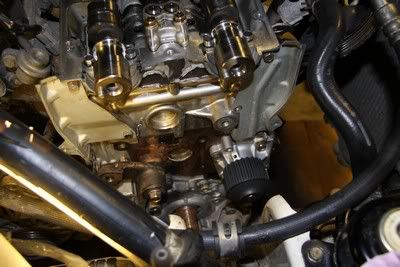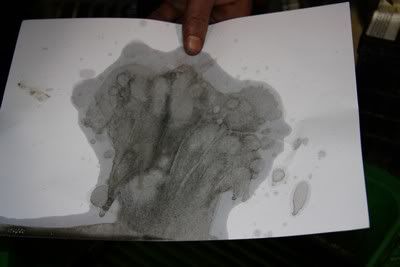 Finally the mank that came out of my fuel filter!
Big thanks to Cam for the work done