Hi all, Here is the low down on my girl.
96 Mirage RS (CJ4A)
Engine: 4G92 Gen 2 (1597cc Mivec)
2 1/2" exhaust system
Pod Filter
Fiberglass bonnet
Heavy duty clutch ... I'm gonna build a strong left leg with this baby!
Full set of coil over adjustable suspension
Adjustable rear sway bar
Front and rear strut braces
15" Rays Volk racing wheels
Mirage cup spec brakes
Close ratio gear box
and a few other goodies... but if I tell you I'll have to kill you
I'm looking forward to having a play at the Track ....
She does a 14.8 quater mile ... so far
next time I might strip the interior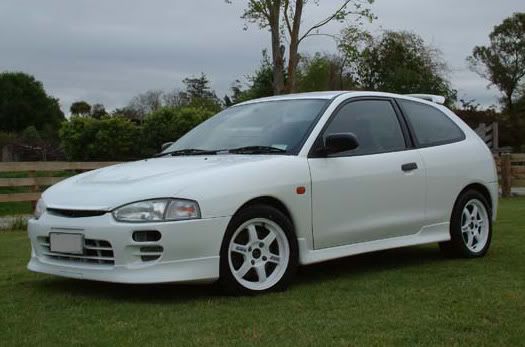 She's so pretty